Food For Everyone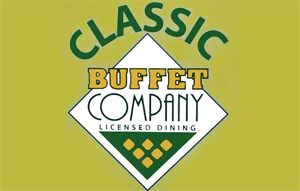 Classic Buffet Company is the place to be for fresh, delicious food at great prices. We've been serving Regina for over 23 years. Your grandparents loved us, your parents loved us, and now you and your family should check us out! Our wide variety of choices will satisfy everyone's appetite. Can't decide where to go out to eat tonight? Little Mike is in the mood for Pizza, Sarah is into salads, Dad wants liver, and Mom just doesn't want to cook and clean up. We are your solution!
From soup to pizza, carved roast beef, fresh fruit, and salads, to our huge dessert bar, there is something for everyone. There are so many hot dishes to choose from, as well as a huge salad bar, soft service machine, and 8 different other desserts to entice you. We also have a large banquet room which seats up to 100 guests to accommodate family gatherings, team dinners, and club meetings.
You'll come in for the food and return for the experience and outstanding service.